"Hey Jim, when I send you my music demo recordings, how evolved does the recording need to be?"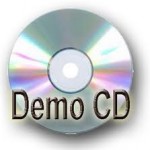 Well, when I receive Music Submissions, I personally prefer the acoustic guitar or piano version of the song. This way I can hear the vocals, melody, chord structure and song arrangement. Then we can talk about the direction of the production.
A cell phone recording is fine with me for this purpose. It's fine when bands or artists make their own multi-track recording, but that usually takes weeks longer to put together.
The other issue with multi-track demo solicitation is, you may get married to the demo. This can be both good and bad. Good if you created something awesome and we can use it. Bad if you created something not awesome and you can't hear the song any other way.
Another reason I prefer a basic version is, you brought it to me so we can take your idea to the next level. The next level sonically and artistically. We will best achieve this from the ground up. If I am producing your project from tracking to Mixing, I am going to use the best recording equipment available e.g. Microphones, pre-amps, outboard gear and recording software. This will insure your idea reaches maximum sonic level.
As a Music Producer, I prefer to start with the song idea at it's most basic level. The melody, chord progression and lyrics need to stand on their own. Let's get this nailed down in pre production and then build the song out from there. I might have some ideas that you haven't considered and you might have some ideas that we need to explore.
My experience will guide us through this process in a productive and efficient manner.
Other times a more established band will have recorded tracks for a demo with the intent to turn it into a master. We will have discussed this in preproduction and we would re-cut any tracks that are not sonically relevant. Again, we would have established the musical direction before I accepted the project.
Hope this helps, Jim Ebert