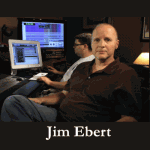 1. Guide you through the process of turning an idea into reality .
2. Help you reach your maximum sonic potential as an artist.
3. Reach this Potential in a calm constructive efficient manner by utilizing my many years of experience as a Music Producer, Audio Engineer, Mixing Engineer and Song writer.

The following is an example of my process when working with a Singer/Songwriter. The process is tailored for each project in that all projects are unique and have different demands. We will discuss the following points in our first preproduction meeting and a course of action will be set from there.
• Key of Song
• Song Arrangement
• Lyric Review
• Target Audience
• Budget
• Use of Appropriate Musicians
• Appropriate Recording Environment
We will begin by discussing what you are and what you want to be as an artist. Every artist and project is different requiring different techniques and thought processes. Deciding upon the appropriate process for you as an artist in preproduction helps create a more creative and productive environment throughout the recording process.
Review your Songs, Lyrics, Arrangements and Key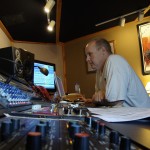 Song Key – The right key for your voice is essential. Just because you wrote your song in A major doesn't mean its the best key for your voice or the instrumentation. You just might sound better in a different key. Again, this seems obvious but is often overlooked or unexplored.
Arrangement – Sometimes you have performed a song so many times you can't hear it any other way. I'm a fresh set of musical ears on the project. I've had several successful projects that thought their pre chorus was the chorus or vice versa . It's a great asset to have an extra set of experienced musical ears to make sure that all options are not overlooked. Having said that, a good producer won't change your song for the sake of change. We change only for the betterment of the song.
Target Audience
Over the years many artists have brought me projects that were started with other producers and soon went a direction the artist never intended. This is usually a producer making his record and not your record. Nothing wrong with that, just not right for you!
This usually occurs when great care was not taken in the preproduction stage. Vast amounts of time and money get wasted by not addressing as simple a detail as target audience. For example, you discuss with me that your audience would be similar to Allison Krause's audience, but your song is put together in a more dance/pop fashion. This will be addressed in preproduction as well a as how your song should be treated in order to reach your target audience.
Over the years I have produced records in a vast array of styles, from Punk to Pop, Rock to Reggae, Country to Classical. I understand the musical properties intrinsic to these styles and how to achieve them for you. If I don't know, I won't do your project. It's that simple! Your producer needs to be your partner in this journey.
Budget
Part of the producers job is to make sure your project stays on budget. We will discuss exactly what it will take to finnish your project before we start and set the budget accordingly. The budget can change during the course of the project but not without it being discussed first.
There are several different ways a producer charges.
• By The Hour
• By The Day
• By The Song
It is important that this is set up front. I have a very good idea of how much time should be allocated to each phase of your project. As long as we are clear up front, there will be no surprises for anyone.
A producer is also entitled to a royalty percentage if your music is to be released nationally or worldwide. This rate differs from producer to producer and comes from the net sales. This will be negotiate up front if applicable.
Appropriate Musicians
I have a vast network of players and programmers that are genre specific. It takes time to develop such relationships and to have access to the right people for the right job is crucial. I'm not going to bring in an authentic punk guitarist to play a country song. This may seem obvious but more often than not this is overlooked. Having a strong network of musicians is a must for a good producer. I have such a network and so will you.

Recording Environment and Recording Equipment
A lot of Music Producers such as myself have a background in audio engineering as well as song writing and performance. This means I want the right creative environment for your music and the necessary equipment to make it sound right.
A professional recording studio typically has a large selection of studio microphones, preamps, studio software and other professional recording equipment. Recording equipment is expensive and usually not feasible to buy for a home recording studio. Use of a professional recording studio is usually the best option.
That being said, with the right recording gear at a home studio, you can typically record vocals, guitars and do your programming if needed for budgeting reasons. What ever environment we choose, I will be there as your producer.
Making Music and the Creative Process
Each project is different and so is the creative process for each. As an Artist myself, I am very comfortable talking to you creatively. Let us not forget, this is an artistic endeavor. Lets say you wanted to convey yearning in the verse and relief in the chorus or you wanted really aggressive tracks against sensitive lyrics. This should be discuss before we start the recording process.
As your producer, I will know how best to create the sonic environment in which to achieve the mood you are looking for as well as how to best treat your vocal accordingly. Again every project is different. We will find what is right for you.

Record Producer Jim Ebert:
One of the many Producer deals Jim has to offer-The Red Room Producer Pack at Cue Recording.